Create pure space and lead the quality of people
Space contains the power to change people and continues to influence the relationship between people. Therefore, every corner in the space, as long as it is within reach, should be pleasant, beautiful and comfortable.

The planning, design and construction of the space environment are different from the general consumer purchasing behavior. It will not be something that is used and lost; it will continue to provide people with cleanliness and relaxation of the soul, leading people to good qualities, and at the same time inheriting memory. place.

Therefore, a good space design must make people willing to use it for a long time and stay or live happily; relatively, it reduces the loss of human resources during renovation or dismantling and decoration, and also maintains the natural mode of long-term coexistence between humans and the earth.

How to create a balance between beauty and practicality, fusion of traditional beauty and modern beauty, to meet the practical needs of users in every detail; uphold the integrity of the work and good communication with customers, build a relationship of mutual trust and investment, and then create a sustainable Moving the space and all the beautiful things that accompany it is our attitude that we always keep going.

With the continuous pursuit of professionalism and dedicated service, the Pohan Interior Design Engineering Co., Ltd. was established in 1999. In 2007, in response to the permanent development of international business, it established the Pohan International Design Co., Ltd. , in response to the professional international business in 2015 The company was renamed as YONGLLI International Interior Decoration Design Engineering Co., Ltd. for sustainable and permanent development. The company has an excellent management and professional team. The service items are education and humanities, residential villas, office plants, architectural landscapes, and commercial halls. Adhering to the business philosophy of "Professional Pursuit, Honest Treatment, and Attentive Service", we pursue sustainable business and growth.
1999

Pohan Interior Design Engineering Co., Ltd. was established.

2003

Shang Chi Industrial Co., Ltd. was established

2006

In line with business expansion and sustainable operation, the office building on Minsheng East Road, Taipei was purchased.

2007

In response to the development of international business, Pohan International Design Co., Ltd. was established.

2009

Guoyang Architects became a business system.

2014

Xiao Qin Yu Architects Office was established.

2015

In response to the professional and permanent development of international business, the company was officially renamed Lili International Interior Design Engineering Co., Ltd. in May.

2018

Cooperate with Malaysia CS Chew ArchItects Sdn Bhd in related business.

2019

Cooperate with the British Royal Seal to build related businesses

2020

Cooperate with British C&S Architects for related business.

2020

Cooperate with Kangyong Architects and Guangcheng Architects for related businesses.
Stone image
When you enter the office space of YONGLLI International Design, the first thing you will see is a " Spirit Main Wall" that is rich in art, humanity and craftsmanship.
A total of seventy-two stream flat stones with a diameter of about 20 cm, neatly and introvertedly interpret their own breath of life, like every member of the YONGLLI International Design Space, calmly and constantly pursue the ideality and Breakthrough.
A stone may be inconspicuous, or even obstructive prejudice; we believe that everything is beneficial. From the perspective of material composition, a stone with a diameter of about 20 cm must accumulate thousands of fine dust. Wannian scouring and squeezing together form.
Just imagine, have you ever experienced the gathering of ancient animals and plants and even the remains of humans in ancient times?
The seventy-two originally inconspicuous stones have been developed because of the different attitudes and thinking of YONGLLI International Design. The spirit of continuous pursuit of creativity; the attitude of Lili Design to cherish things and not waste resources. " Turn the stone into gold " uses professionalism to create magical value.
The continuous interaction between the spirit stone and the space also reveals that every element in the space supports each other and grows. The harmonious "stone nodding" is unobstructed and enriches the ideal realm.
Business philosophy
Dedicated to take the initiative to consider all the details of the needs of customers, and provide dedicated services.
Treat with Honesty Based on honesty, establish the interactive relationship between customers, manufacturers and company colleagues.
Professional pursuit Endlessly study professional in related fields and provide the most complete design consultation and construction quality.
Work philosophy
Respect life and cherish resources.
Pursue eternal creativity and art.
See things simply, not do things simply.
Pursue maximum rationality, functionality and tolerance.
Design philosophy
Introspect and enlighten the environment to achieve the goal of individual, middle, and greater self.
Ego: Self-reflection, face affairs mellowly.
Middle Self: The benign interaction between members in the Enlightenment Space, understand and cherish.
Self: Respect nature and inspire wisdom.
Create sustainability, so that the space accumulates life's history and memory.
Respect the corresponding relationship of the environment.

Service Proces
YONGLLI provides customers with a complete service process, every detail is thoughtful for you, because it has the most professional team division of labor, can propose appropriate program planning for each customer's needs from a professional perspective, focusing on each process and detail , Presenting exquisite and delicate works perfectly, and plan the most suitable space with you carefully.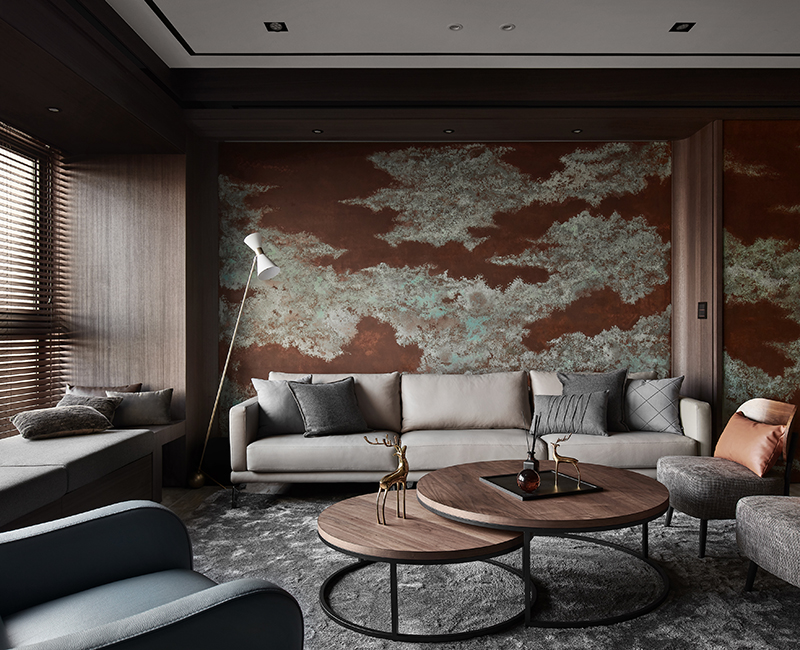 1 Full service
With a professional team YONGLLI, deep aesthetics, rich experience and professional knowledge, the design team meets people's pursuit of a comfortable and pleasant space for taste and texture. Regardless of different spatial scales, types, and scales such as architectural modeling landscape planning or interior space design and construction, we provide professional services for the whole process or different needs with the whole process of intention and professionalism.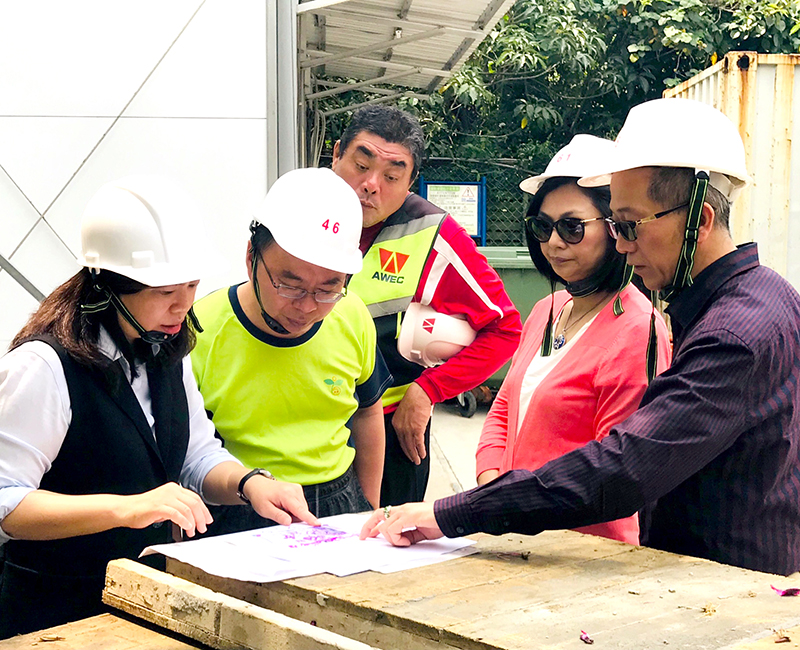 2 Design and construction
Incorporating design into life, both beautiful and practical, professional designers cooperate with dozens of professional technicians to perfect construction quality, supervision and management of overall planning and construction, coordination of project quality monitoring, professional technology upgrades and refinement, and Exquisite carving of details and materials; overall planning and construction of project design and project execution, supervision and management, project quality monitoring, perfect service, permanent touch.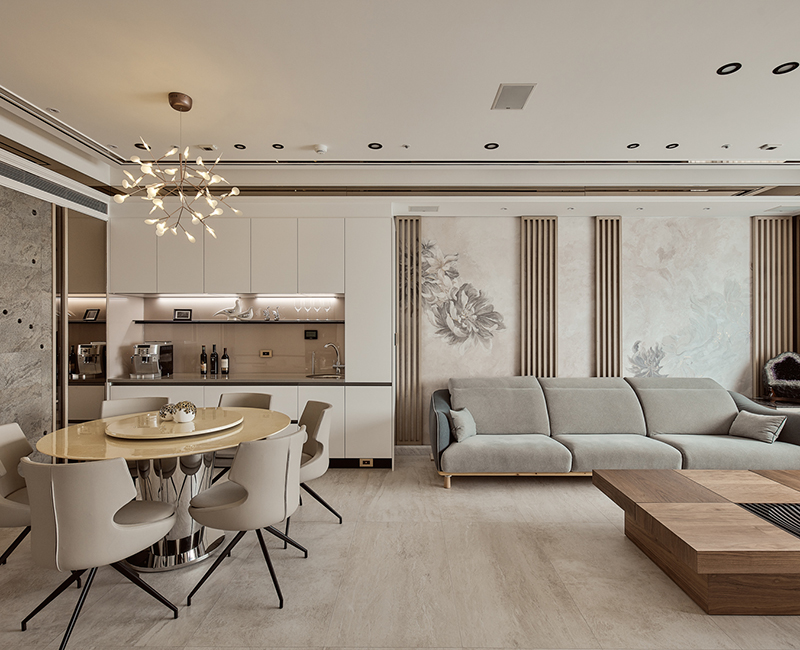 3 Furnishings and decorations
Provide professional furniture and furnishings design planning, so that furniture and furnishings have a more integrated sense in the spatial level, and the life is more styled, and the quality of life is improved; the overall combination of furniture and furnishings makes the spatial level more diverse and creative Unique style, show the fun of space.